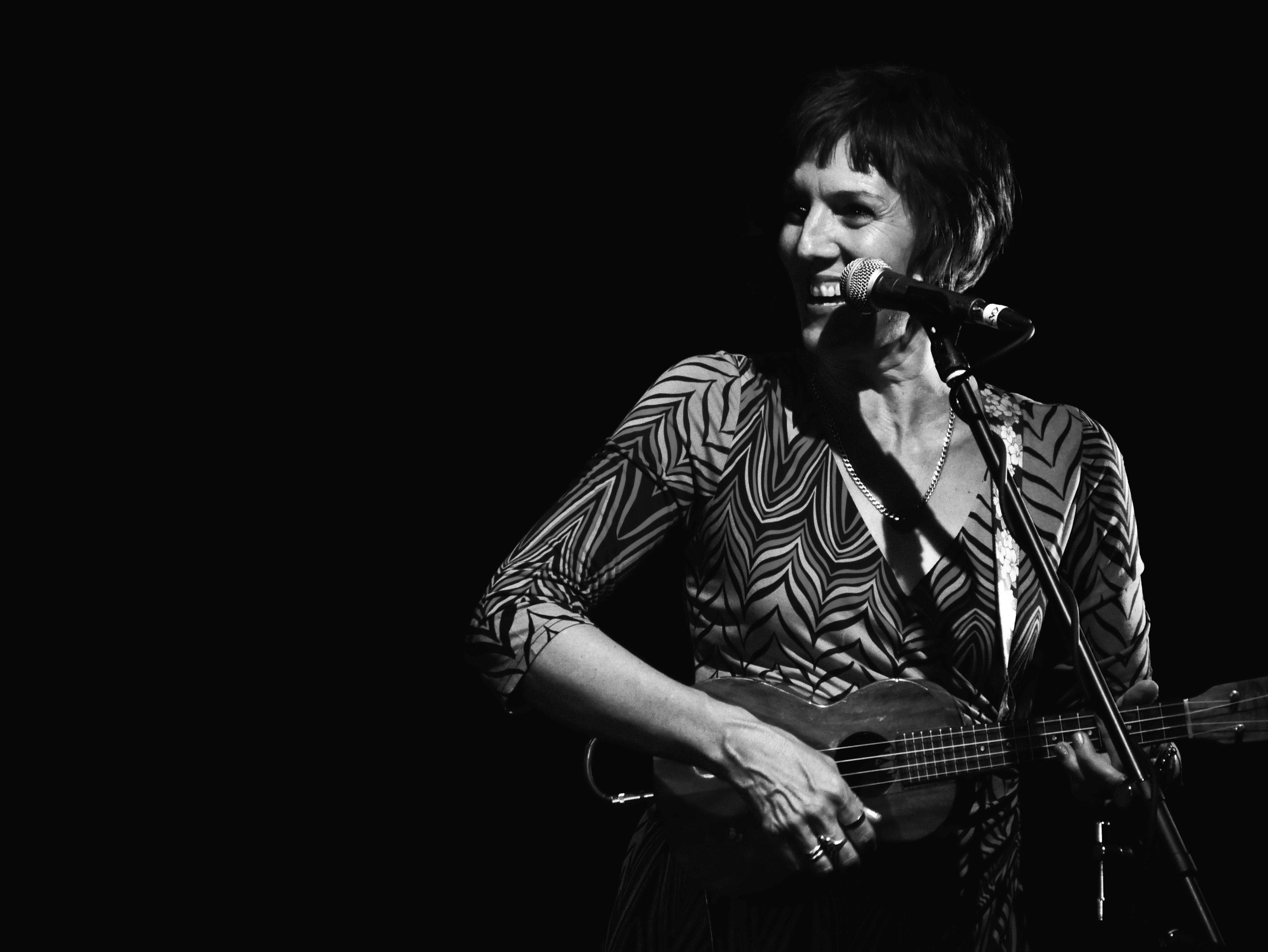 Bio for Sarah Carroll 2022
Sarah Carroll has performed at most of Australia's high-profile festivals and a good many of its pubs over a 30 year career, and is noted for her work with GIT, The Pirates Of Beer, The Junes and The Cartridge Family. Her songs chime with sincerity and come straight from her big, brave heart.
Sarah has just released her new single Haunted Highway, with album number 6 to follow by mid-2023.
She launched her epic progressive country album Star Parade, out on Sugarrush Music, with a national tour in 2017 and her 6th trip to the USA, where she appeared at Americanafest as part of the Australian contingent.
Star Parade reached the top 5 on the Airit regional radio charts and received golden reviews in the press as well as strong support from public radio and the ABC across the country.
Sarah released an album of songs dedicated to her late husband entitled Medicine in late 2019. Shannon Bourne, her sons Fenn and George and dear friends accompany her on the recording.
During the lockdown of 2020, Sarah and her sons Fenn and George delighted many fans and friends performing online as Los Mariachis El Clifto! covering some of their favourite songs and streaming them from the couch at their family home in Clifton Springs.
Sarah has enjoyed supporting high-profile artists at home such as Richard Clapton, Kinky Friedman (USA), Mic Conway, Old Man Luedecke (Canada), Eddi Reader (Scotland), Renee Geyer, Tim Rogers, Monique Brumby and one of Australia's finest songmen, Neil Murray. In the USA, she works with the likes of Anne McCue, Tommy Womack and Bill Kirchen.
Sarah is an experienced radio broadcaster and music writer, having most recently published an interview with one of her favourite American songwriters, Robbie Fulks in Rhythms magazine.
https://sarahcarroll.bandcamp.com/ https://www.facebook.com/sarahcarrollukulelequeen/ carrollwilson.sc@gmail.com
613428854913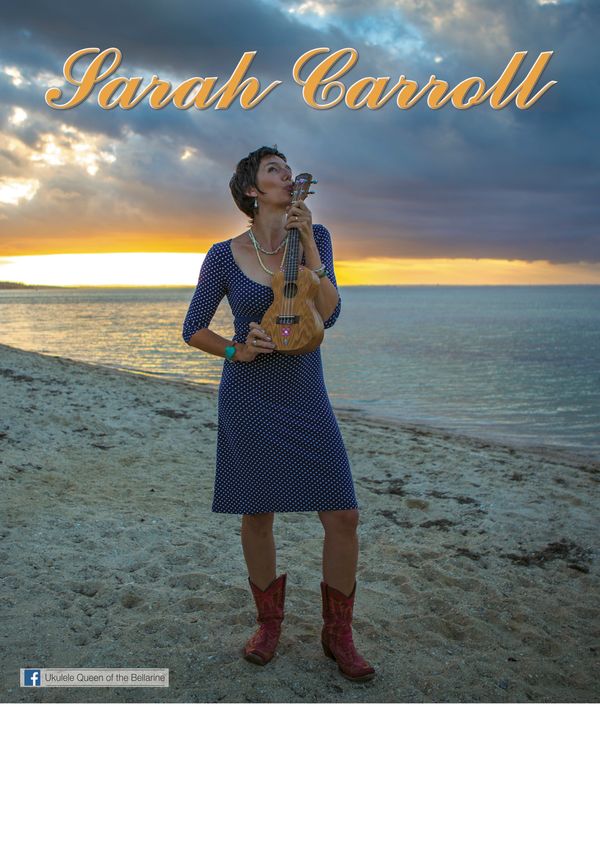 "

For her latest recording, Sarah Carroll has teamed up with guitarist and producer Leigh Ivin, son George Wilson and drummer Ronny Rindo under the moniker The Left Wing. Along with regular collaborators like Jackie Marshall, Gleny Rae and harmonica master Chris Wilson, Carroll applies her inimitable wit and vocal prowess to no less than 14 new compositions that range from the poignant to the droll. Carroll has a way of combining them both, like on 'Lived Your Life Twice', where she passes on parental wisdom, and 'Wives Know', in which she expounds the powers of feminine intuition, both with a twinkle in her eye. And then songs like 'St Kilda Skyline' and 'Blue Eyes Cause Me Pain' are beautiful, candid and affecting."
"

Sarah Carroll is a world-class musician and a songwriter to the highest of standards."
"

Sarah Carroll's a jewel. She's always welcome in my little piece of Tennessee. Sincerely, Tommy "
"

Sarah Carroll is not only a national treasure; she's a renewable resource!"